The Blue Lake Rancheria (BLR) Tribal Court is an independent judiciary, organized subject to U.S. Code of Federal Regulations (vol. 25).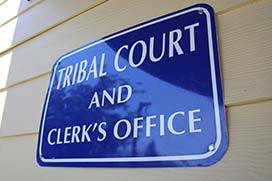 As in state and federal court systems, BLR Tribal Court judges objectively consider and rule based on all applicable laws. The Court has the authority and expertise to interpret tribal ordinances, interface with local, state and federal jurisdictions and adjudicate legal matters including: civil, family, intra-tribal and inter-tribal issues (the Court is qualified to adjudicate laws of any federally recognized Native American tribe).
Judges are hired and appointed by the BLR Tribal Council, but the Court is mandated to operate impartially based on applicable law, and remain independent of any tribal interest.
Ordinances
Sets of Tribal Laws, called Ordinances, are drafted and approved by the Tribal Council.
BLR Constitution
This Constitution governs the actions of the Tribe and provides the fundamental basis for adjudication of actions and circumstances, just as the U.S. Constitution governs the United States.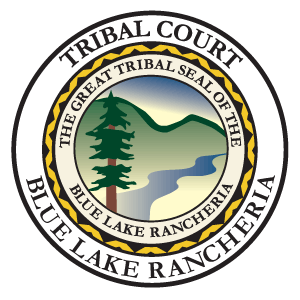 Clerk of The Court:
---
TEL: 707.668.5101
FAX: 707.668.4272
EMAIL: courtclerk@bluelakerancheria-nsn.gov
MAILING ADDRESS
(for U.S. Postal Service):
Blue Lake Rancheria
PO BOX 426
Blue Lake, CA 95525
OFFICE LOCATION &
PHYSICAL ADDRESS
(for FedEx, UPS):
Blue Lake Rancheria
1 Aiyekwee Loop
Blue Lake, CA 95525
DROP OFF HOURS:
8AM – 4:30PM, M-F