Office of Emergency Services
"Whole Community Preparedness"
"

Preparedness is a shared responsibility; there is a role for everyone in preparedness efforts. By working together as a community, everyone can help increase safety and resilience when hazards strike - natural disasters, acts of terrorism, pandemics – and successfully reduce their impacts."Blue Lake Rancheria Office of Emergency Services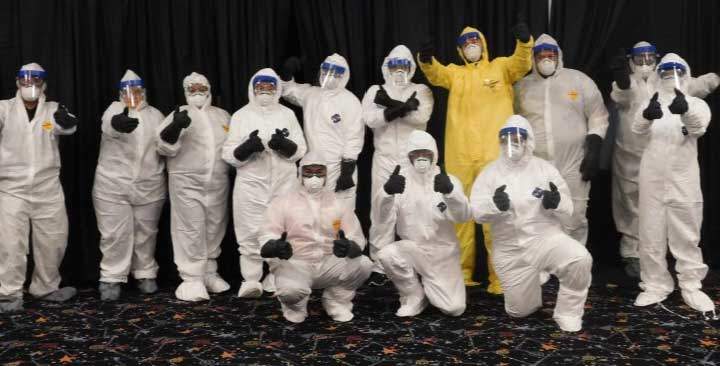 The Wiyot People in the ancestral Mad River Valley (where the Blue Lake Rancheria is today) lived in unpredictable floodplains within a seismically active watershed for many thousands of years. These ancestors were always engaged in natural hazard mitigation. Today, we build on those ancient practices, and in both ancestral and modern cases, the primary goal remains the same: to reduce or eliminate loss of life and property and environmental damage resulting from disasters.
The Blue Lake Rancheria Office of Emergency Services (BLROES) was created in 2010 in response identified capability gaps and ongoing emergency preparedness needs. BLROES leads emergency preparedness and disaster mitigation, response, and recovery across a wide array of planning, training, exercise, and certification efforts. The rural, geographically isolated North Coast region of California has specific hazards such as large earthquakes from the Cascadia Subduction Zone, tsunamis, severe storms, wildfire, drought, floods, and landslides, among many others. Impacts from these hazards include air quality reductions, and lengthy resource disruptions (e.g., fuels, electricity) that can last from hours, to weeks, to months.
BLROES works with a wide array of partners – emergency planners and responders at the local, regional, state, and federal levels – to lessen the severity of these impacts and secure adequate resources to continually improve resilience within the tribal community and across the region. These partnerships work to achieve greater levels of preparedness for all North Coast residents.
---
BLR Mitigation Plan
---
---
John D. Solomon Whole Community Preparedness Award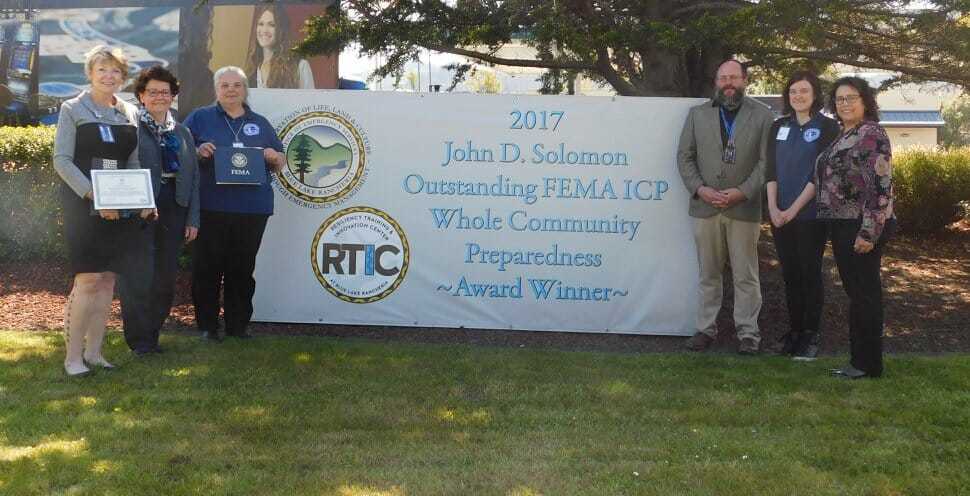 ---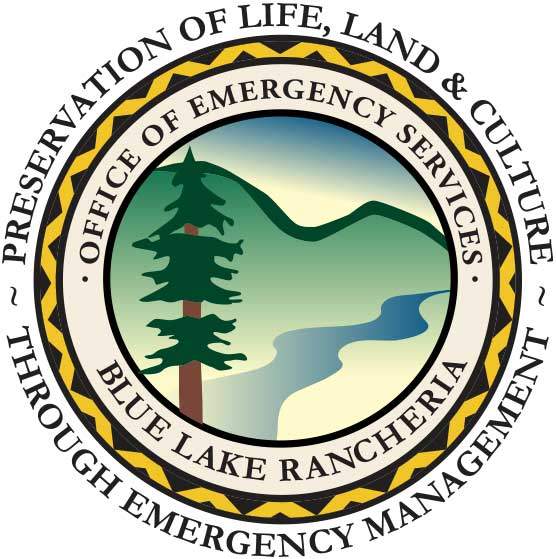 Office of
Emergency Services
---
TEL: 707.668.5101
EMAIL: rtic@bluelakerancheria-nsn.gov
MAILING ADDRESS
(for U.S. Postal Service):
Blue Lake Rancheria
PO BOX 428
Blue Lake, CA 95525
OFFICE LOCATION &
PHYSICAL ADDRESS
(for FedEx, UPS):
Blue Lake Rancheria
1 Aiyekwee Loop
Blue Lake, CA 95525