BLR and U.S. EPA Green Power Partnership

The Blue Lake Rancheria is pleased to partner with the U.S. EPA in its Green Power Partnership program.
The Tribe uses its onsite solar PV and battery storage to provide 20-40% (2019) of its electricity needs from green power.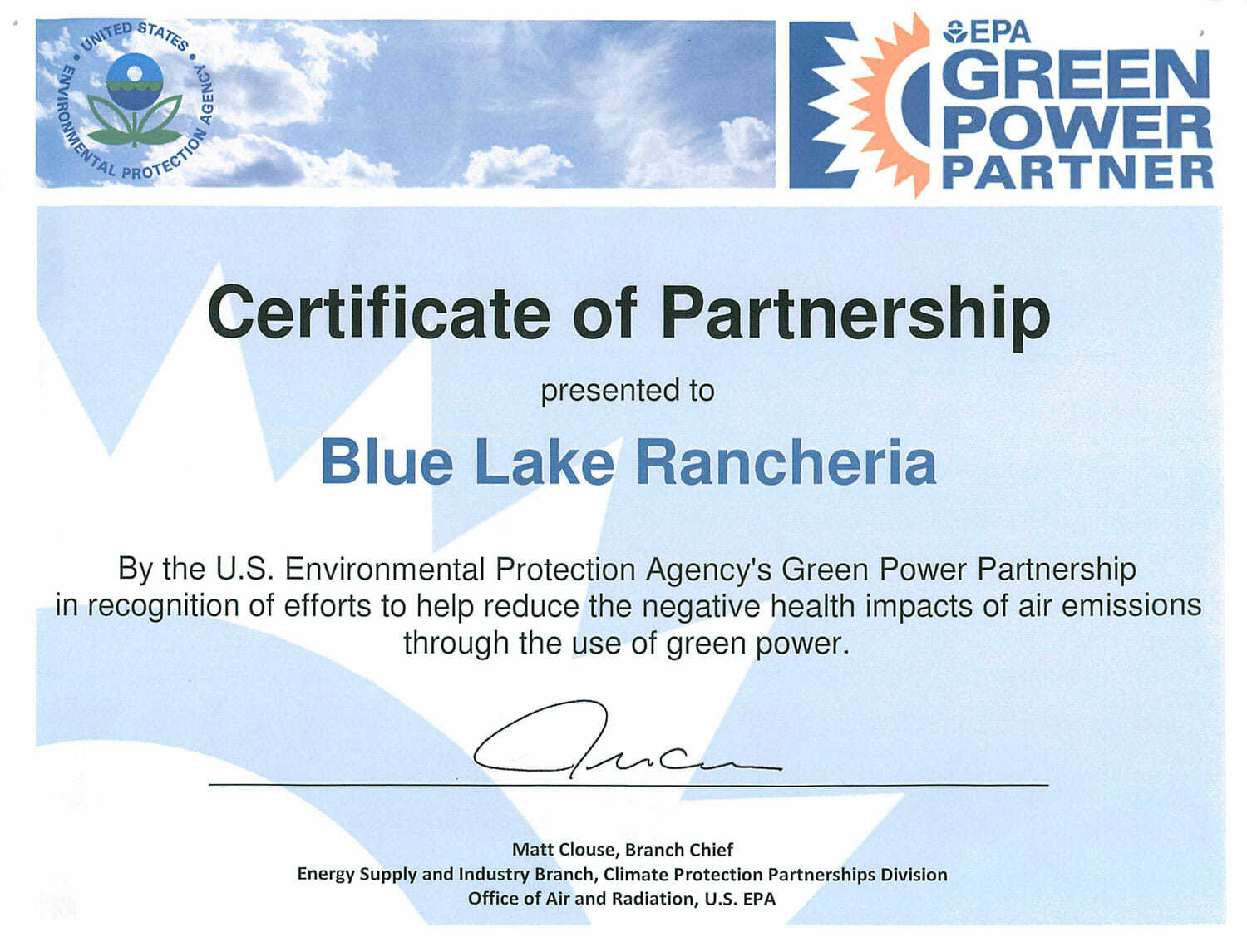 Drivers of the rapid transition to green power are the Tribe's strategic energy goals:
Zero net CO2 emissions by 2030
Lower, more predictable costs of energy
Greater resilience across the lifeline sectors – energy, water, food, transportation, and communication/IT.
To achieve its goals, the Tribe has built strong partnerships at the local, state, and federal levels. These partnerships, particularly with the Schatz Energy Research Center at Humboldt State University, and related green power projects, have resulted in significant benefits: lower cost of energy (savings of ~$200,000 per year in 2018), new jobs (10% increase in tribal employment), and CO2e reductions of 195 tons/year.
"The Blue Lake Rancheria tribal government has prioritized investment in carbon-free energy for the obvious resilience and economic benefits," said Jana Ganion, Sustainability and Government Affairs Director for the Tribe. "With our partners we work had to stay current on science and data, cross-reference funding opportunities, and implement green power measures with the greatest potential for achieving our near term and long range goals. That strategy has led to success."
For more information please visit:
https://www.epa.gov/greenpower
---
Jana Ganion | Sustainability and Government Affairs Director
Blue Lake Rancheria, California (a federally recognized tribal government)
[O] 707.668.5101 x1044
[E] jganion@bluelakerancheria-nsn.gov
[F] 707.668.4272
PO Box 428, Blue Lake, CA 95525
www.bluelakerancheria-nsn.gov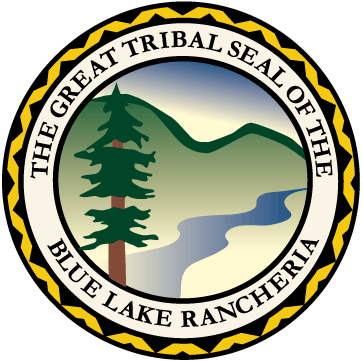 BLR Tribal
Government Office:
---
TEL: 707.668.5101
FAX: 707.668.4272
EMAIL: info@bluelakerancheria-nsn.gov
MAILING ADDRESS
(for U.S. Postal Service):
Blue Lake Rancheria
PO BOX 428
Blue Lake, CA 95525
OFFICE LOCATION &
PHYSICAL ADDRESS
(for FedEx, UPS):
Blue Lake Rancheria
1 Aiyekwee Loop
Blue Lake, CA 95525