The Blue Lake Rancheria Tribe supports education, public safety, food programs, clean energy, transportation, and other social service and community-building efforts for tribal members and the greater region. Examples include:
$1 million to Blue Lake Unified School District
$80,000 in scholarships to all Blue Lake School graduates who earn a high school diploma.
$1 million to Blue Lake Volunteer Fire Department
$300,000 to City of Blue Lake Wastewater Treatment Plant
$250,000 to City of Blue Lake Parks and Recreation
$500,000 to Humboldt County Sheriff's Office
$2 million to Toys For Tots, Betty Chinn, St. Vincent DePaul, and other local advocates and non-profits serving those most in need.
$1 million to emergency preparedness strategies
Blue Lake Rancheria Donates $180,000 to Blue Lake Elementary School
The donation is meant to help develop STEM (Science, Technology, Engineering, Math) areas and will help fund new textbooks for the students. Investing in education is a core principle of the Blue Lake Rancheria, which has donated over $900,000 to the school since 2009.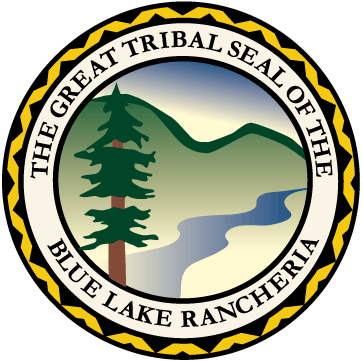 BLR Tribal
Government Office:
---
TEL: 707.668.5101
FAX: 707.668.4272
EMAIL: info@bluelakerancheria-nsn.gov
MAILING ADDRESS
(for U.S. Postal Service):
Blue Lake Rancheria
PO BOX 428
Blue Lake, CA 95525
OFFICE LOCATION &
PHYSICAL ADDRESS
(for FedEx, UPS):
Blue Lake Rancheria
1 Aiyekwee Loop
Blue Lake, CA 95525