---
The Blue Lake Rancheria Tribal Gaming Commission oversees the Tribe's gaming operations to ensure compliance with federal, tribal, and, if applicable, state laws and regulations.
Responsibilities of the gaming commission include, but are not limited to:
Protection of public health, safety, welfare
Ensuring fairness of all games
Licensing all gaming employees
Conduct employment-related drug testing
Establishing and adopting rules and standards for the operation of gaming activities
Monitoring compliance with all rules, standards, policies, and procedures for the gaming operations
Manage problem gambling programs, self-exclusion requests
Conduct hearings for gaming disputes, license denials, patron complaints
Levy fines, taxes and/or fees
---
Livescan and Notary Services
To schedule a livescan or notary service, please call 707.668.5300 to make an appointment. Walk-ins may not be able to be served.
To complete a livescan, you will need to provide the following:
A valid ID
The "Request for Livescan Service" form that should have been provided to you by the requesting agency 
$20 cash or check for the roller fee. If there is no billing number on the livescan form, you are responsible for any additional DOJ and FBI fees.
To complete a notary, you will need to provide the following:
A valid ID
The document you need notarized and information on the document completed, if applicable
$15 per signature, to be paid by cash or check
---
Blue Lake Tribal Gaming Commission Hearings
Tribal Gaming Commission hearings are conducted at the Blue Lake Tribal Gaming Commission and are a separate function of tribal court. If a person subjected to a TGC hearing wants to appeal a decision made at the TGC hearing, they have the right to appeal it to tribal court.
TGC hearings are held on an as needed basis and not on a regular basis. They are usually on a Thursday at 10AM. This is subject to change. To make an appointment for a hearing, call 707-668-5300. If no date has been set for the upcoming hearing, the TGC representative will ask for your phone number so you can be notified of when the hearing is going to be. If the phone number provided is not set up to leave messages (voice mail full, voice mail not set up) then it will be difficult to make a notification of the hearing date.
Blue Lake Rancheria Tribal Court outcomes

do not

absolve a person of an exclusion status at the Blue Lake Casino and Hotel. In most circumstances, exclusion statuses from the Blue Lake Casino and Hotel will remain in place unless a TGC hearing is held and the subject of the hearing is present. Cases in which a subject is not present will not be heard.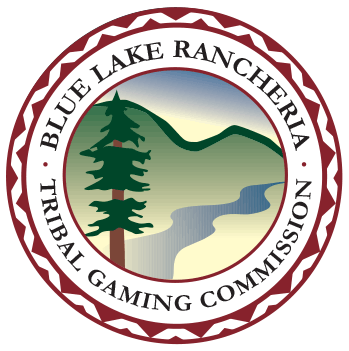 BLR Tribal
Gaming Commission:
---
TEL: 707.668.5300
FAX: 707.668.5500
MAILING ADDRESS
(for U.S. Postal Service):
Blue Lake Rancheria
PO BOX 798
Blue Lake, CA 95525
OFFICE LOCATION &
PHYSICAL ADDRESS
(for FedEx, UPS):
Blue Lake Rancheria
428 Chartin Road
Blue Lake, CA 95525