Board of Education
The Blue Lake Rancheria Board of Education believes that every student deserves a supportive, community-based, cooperative, experiential-learning environment, devoted to preparing them to meet the emerging needs of our society.
---
---
Education Code
---
BOE Members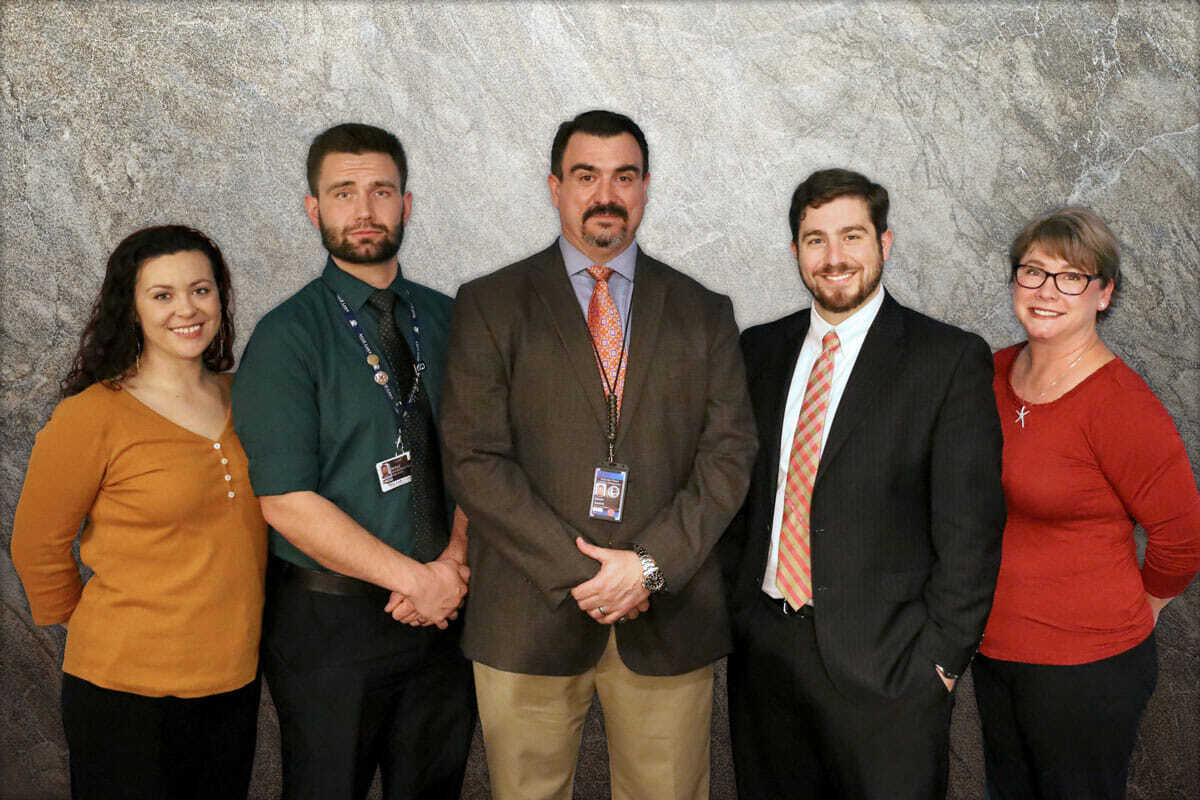 From L to R: Kelsay Shackelford, Michael Shackelford, Jason Ramos, Jace Baldosser, Michele Kindred
---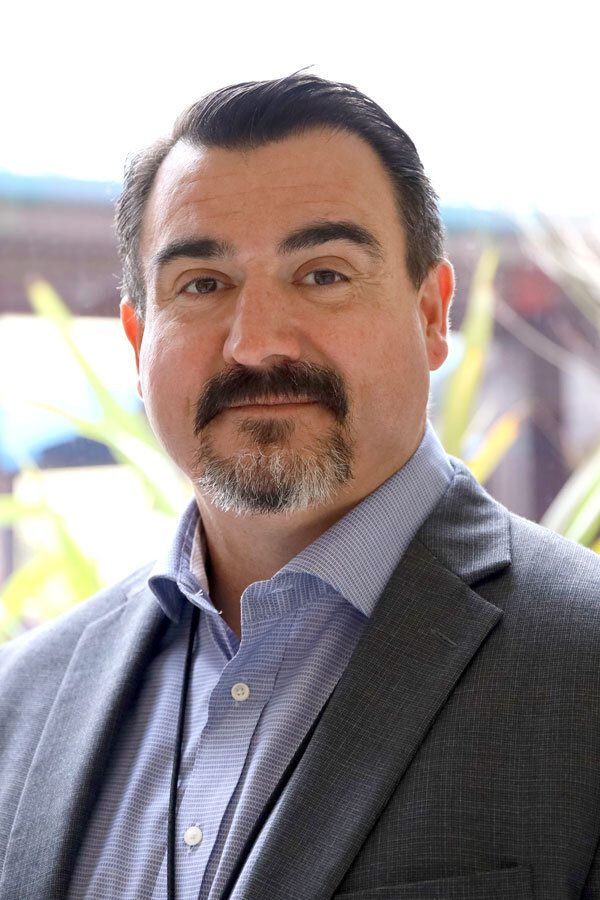 Jason Ramos ('98, Kinesiology, '14 M.S. Kinesiology) serves as a tribal council member for Blue Lake Rancheria and chairman of the BLR Gaming Commission. Ramos works to advance tribal strategy, policy, programs, and investments in infrastructure and economic enterprise, and collaborates with tribes, federal, state, and local governments, and other agencies. His contributions have strengthened tribal sovereignty, improved education, accelerated climate action, and spurred economic development.
Ramos also serves on the U.S. Department of Energy Indian Country Energy and Infrastructure Working Group, the Northern California Tribal Chairperson's Association, the Tribal-State of California Regulators Association, and Blue Lake Education Foundation. His work for BLR has earned the following recognition: a 2019 "Green Power Leadership Award" from the Environmental Protection Agency; 2019 "Microgrids for Greater Good Award" from Microgrid Knowledge; 2018 "Project of the Year for DER Integration" from POWERGRID International and DistribuTECH; 2017 "Whole Community Preparedness Award" from FEMA; and the 2015-2016 "Climate Action Champion" from the White House and U.S. Department of Energy.
Ramos also has a deep commitment to Humboldt State. He currently serves on the President's Native American Advisory Council, Sponsored Programs Foundation Board of Directors, and the new Masters of Business Administration Program Advisory Board. He previously served on the HSU Foundation Board of Directors, including a tenure as board chair, and the Alumni Association Board of Directors. He continues to support Kinesiology through The Jason M. Ramos Endowment for Kinesiology Research, which funds equipment and research for the Biomechanics and Human Performance labs on campus.
---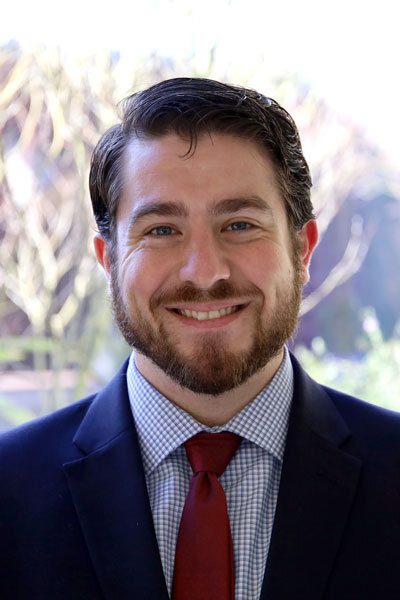 Jace Baldosser | Vice-President
I am a tribal member of the Blue Lake Rancheria and grew up here on property. After high school I earned a Bachelor of Science in Business Administration from the University of Oregon. Since graduating I have worked for the Blue Lake Casino and currently work as the Executive Casino Manager. Being a founding Board Member of the TEA is a great honor for me, and I am excited to work in the area of education and supporting tribal youth. 
CONTACT: Jace Baldosser
---
---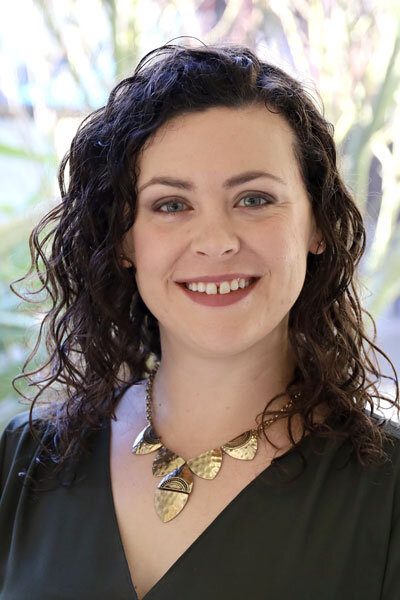 Kelsay Shackelford | Member at Large
I grew up in a suburb outside of Sacramento, right along the American River, that was not unlike Blue Lake: I spent my summers swimming in the river, catching frogs, exploring the trails, and riding my bike between friends' houses in the neighborhood, where we would listen to the coyotes sing at twilight. My high school, separated from the local middle school by just a soccer field, was a half mile walk from my house and my little brother could walk the short distance down the street to his elementary school under my mother's watchful gaze. We learned about the importance of balanced ecosystems with the Sacramento-San Joaquin Delta system, and took regular field trips to the Nimbus Fish Hatchery to study the salmon runs. Moving to Blue Lake felt like moving back home.
This upbringing has imparted a deep reverence for access to open spaces, the ability to utilize the natural world for learning and engagement, and the duty we have to preserve this world for future generations. When I learned there was a college tucked behind the Redwood Curtain, just a couple short hours from where my family spent a week every summer camping along the Mendocino coastline, I never considered an alternative. I started studying Sociology in junior college and then transferred to Humboldt State University to pursue a degree in Political Science, where I felt I could turn my passion for advocacy into action.
While attending Humboldt State, I had a number of opportunities for action, including participation in the California Higher Education Student Summit (C.H.E.S.S.). It was here I, along with my peers, lobbied our state representatives for a number of different bills that would impact students in higher education, including the "Yes Means Yes," or Affirmative Consent, bill, which standardized the definitions and responses to sexual assault on community, state, and university campuses in California. We also lobbied for a bill that would prohibit predatory lending to low-income students, in addition to lobbying for school funding initiatives. During my last semester at Humboldt State University, I had the pleasure of serving on Sofia Pereira's first run for Arcata City Council, during which we crafted a platform dedicated to upholding social and environmental justice.
After graduating, I focused my efforts on community building with my involvement in Lost Coast Rotaract, a subsidiary of Rotary International. There I learned the value of service to others and gained firsthand insight to the issues facing our community. We worked with many wonderful organizations, such as the Pac-Out Green Team to clean up our breathtaking coastline, the Betty Kwan Chinn Day Center to provide care packages to those in need and funding to Betty's efforts, the Raven Project to provide resources for homeless children and teenagers in need, and Food For People to pack and distribute bags of groceries to food-insecure elementary-aged students. I developed my own skills as a leader with this group, to whom I am forever grateful, by serving as Public Relations Chair, Secretary, President-Elect, and then President.
I bring this experience to the TEA, where I commit to ensuring safe, accessible, quality education and resources for all students. I also pledge to uphold the TEA's mission of centering indigenous experiences in our curriculum, to celebrate the diversity of the tribes of the North Coast, and to reclaim a system that has relegated many of these tribes to the footnotes of history. I will work to support curriculum in renewable energy technology and sustainability, which I believe will provide much-needed and competitive skills to our community, and which I believe is our imperative to provide as responsible and compassionate stewards of this planet.
It is my honor and my privilege to be yours in service.
---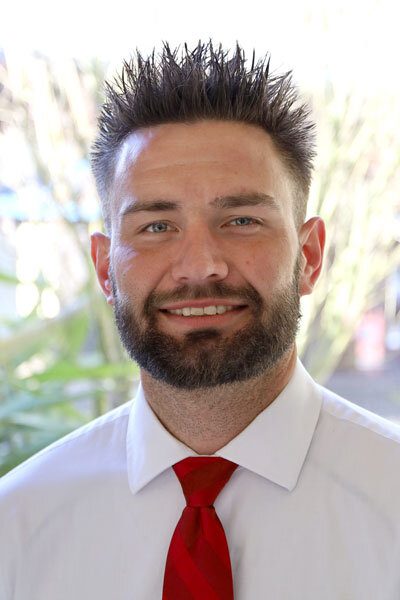 Michael Shackelford | Member at Large
"Education is not the filling of a pail, but the lighting of a fire." –W.B. Yeats
Hello and thank you for getting to know a little bit about me! I am currently attending Humboldt State University where I major in Finance. I have earned Associate's degrees in both Business and Social & Behavioral Science from College of the Redwoods. I strongly believe education is essential for personal and societal development, and that people of all backgrounds should have fair and equal access to resources necessary for learning in today's classroom.
And so, I am humbled to represent the Blue Lake Rancheria Tribal Education Agency's Board of Education in its effort to promote Indigenous stories and histories in the classroom and provide students with facilities, technologies, and instruction. The goal of rekindling Indigenous culture as curriculum is a major task: there were nearly six hundred autonomous tribes in California before the 1850's. Thus, it is a privilege to work in-step with the BLRTEA and fellow board members to not only rekindle, but also stoke the Native cultural flame.
---
Election Information
Report of Tribal Election - 2020
---
Report of Tribal Election - 2019
---
Board Meeting Information
---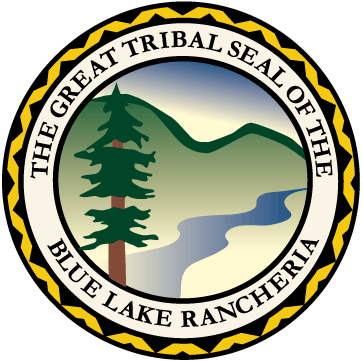 Tribal
Education Agency:
---
tribaled@bluelakerancheria-nsn.gov
---
Alison Robbins
Executive Director
arobbins@@bluelakerancheria-nsn.gov
---
Frederique Guezille
Clerk of the Board
tribaled@bluelakerancheria-nsn.gov
---
TEL: 707.668.5101
FAX: 707.668.4272
EMAIL: info@bluelakerancheria-nsn.gov
MAILING ADDRESS
(for U.S. Postal Service):
Blue Lake Rancheria
PO BOX 428
BLUE LAKE, CA 95525
OFFICE LOCATION &
PHYSICAL ADDRESS
(for FedEx, UPS):
Blue Lake Rancheria
428 CHARTIN ROAD
BLUE LAKE, CA 95525
---