Pathmakers
Daluviwi' Community Garden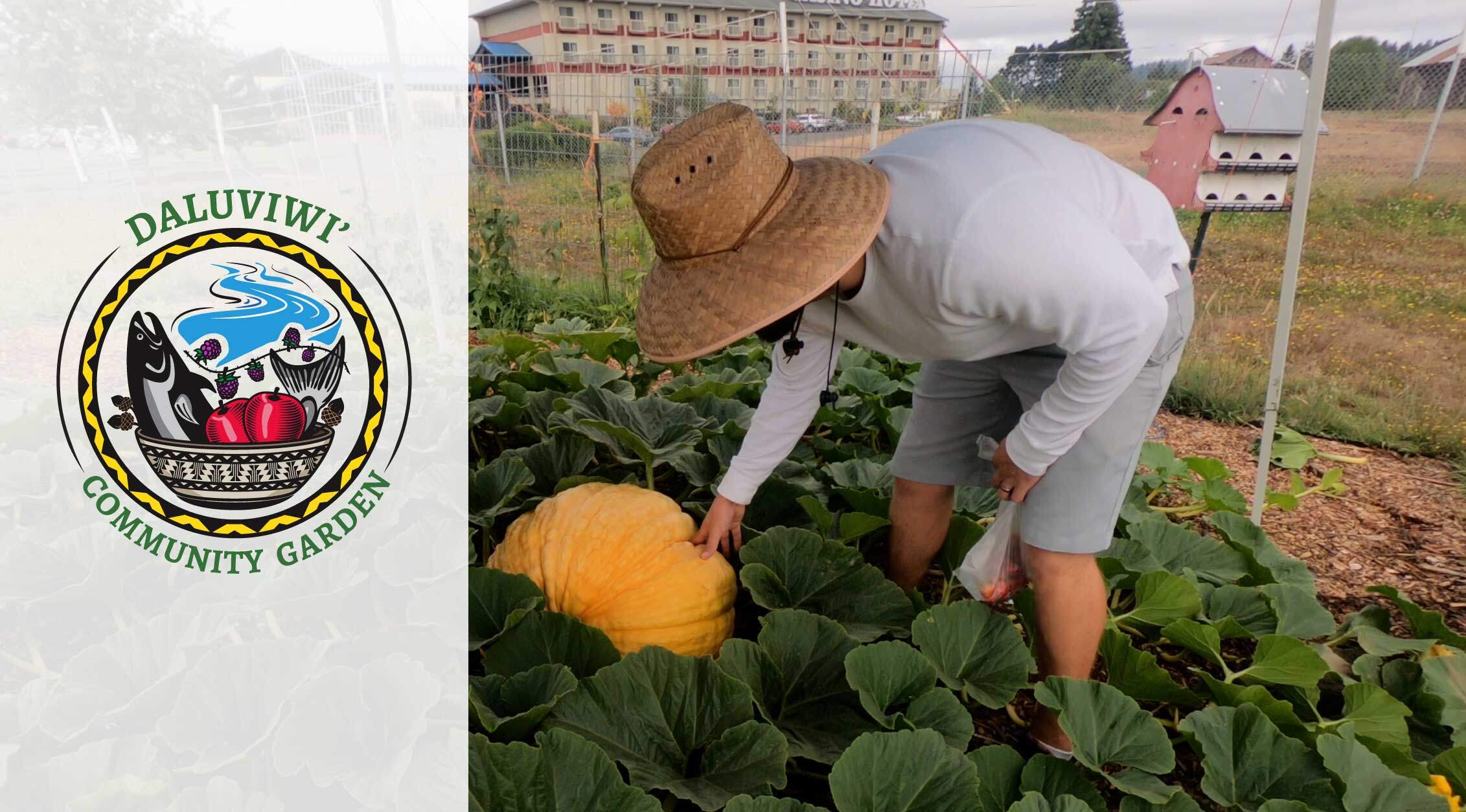 ---
May 2021
Daluviwi' Community Garden Update
May already!? Well that's just par for the course; spring comes along and before you know it summer is just around the corner.
The garden is a sea of flowers right now. Besides the wild radish, strawberry, and apple blossoms, our native camas and fringed redmaids are in full bloom as well, adding a wonderful splash of deep purple to the garden.
Our farm stand has been installed and all that it needs is a bit more paint and some interior work. Then it should be ready just in time for our first harvests of the season. We also have a wonderful new sign at the entrance to the Community Garden, look for it on your way into the Rancheria. We plan to add a chalkboard in the sign kiosk that will have the farm stand's hours and will highlight the available produce.
We are working on the paths for our individual garden plots right now as well. The space has been laid out and weed fabric is being put down between the beds. This will then be covered in some fresh woodchips. We can't wait to see what our garden members do with their plots.
Of course, in addition to all our other projects we have to get some veggies in the ground right? We've been planting a lot of leafy greens this last month as well as onions and garlic. Next up will be some tomatoes, pepper, beans, carrots, beets, corn, sunflowers and squash. This year we are trying out row covers to help protect our greens from insects like cucumber or flea beetles. We are also reorganizing our rows to create permanent beds so we can work towards achieving a no-till system in the future.
Also, our 4H seed starting project has been going well. The kids have sent in a lot of pictures of their plants and are now planting them out in their home gardens. We can't wait to see their harvests and are looking into future projects to offer through 4H as well.
Finally, we have been taking a little time here and there to start developing some permanent semi-ornamental beds for herbs, agaves, and drought tolerant native plants. We have a number of lavender and rosemary, yerba buena and some culinary mints, a couple of baby prickly pears, an Oregon crab apple, a few different agaves, native wildflowers, buckeyes, figs, aloes, yarrow, and Douglas iris. All this and more to come! These beds will be used not only for harvesting herbs and fruit, but also to teach people about native plant propagation.
We look forward to seeing folk in the garden this year and will continue to provide updates on the farm stand and on workshops that will be offered throughout the year.
Now get out there and garden!
-Daniel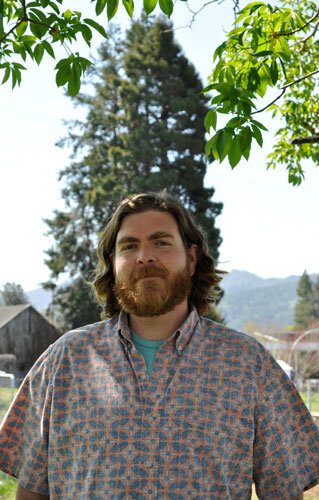 ---
---
Farm Stand Progress
The Blue Lake Rancheria Tribe started construction on the site where a farm stand will be located at the tribe's Daluviwi' Community Garden. The farm stand will be part of the tribe's food sovereignty educational programming, where community members will be able to sell their produce and learn about agricultural marketing, distribution, and sales, after the tribe secured a $50,000 grant from the Native American Agriculture Fund. After construction is complete, an internship will be offered to a Native American youth interested in helping run the farm stand during the summer months. The internship will be offered through Pathmakers, an education program that focuses on hands-on learning.⁠ The 4-year program was developed by the Blue Lake Rancheria Tribe, Humboldt County Office of Education, and⁠ Northern Humboldt Union High School District.
---

Blue Lake Rancheria 4-H Agriculture Program
1.) Join 4-H
4-H Online Enrollment
---
2.) Registration: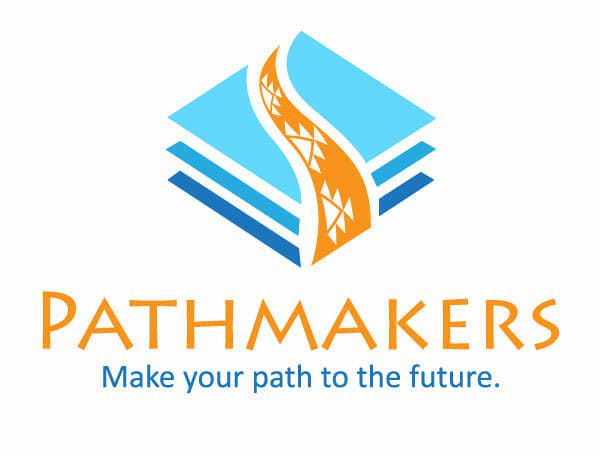 ---
TEL: 707.668.5101
FAX: 707.668.4272
EMAIL: info@arobbins@bluelakerancheria-nsn.gov
Marlee Mansfield-Chavez
Community Services Coordinator
---
Daniel Holsapple
Community Garden Manager
(707) 668-5101 (ext. 1062)
---
MAILING ADDRESS
(for U.S. Postal Service):
Blue Lake Rancheria
PO BOX 428
BLUE LAKE, CA 95525
OFFICE LOCATION &
PHYSICAL ADDRESS
(for FedEx, UPS):
Blue Lake Rancheria
428 CHARTIN ROAD
BLUE LAKE, CA 95525